Iona has written published books, courses and articles across a wide range of subjects, mostly in the areas of health, counselling, psychology,
crafts and wildlife.
She has drawn experience from clinical and managerial experience within the NHS as well as medical and humanitarian subjects. She has been a regular feature writer and expert panel member of a national magazine for six years.
Books include:
A Guide to Living with Alzheimer's Disease (and associated dementias)
The Psychology of Facial Disfigurement; a Guide for Health and Social Care Professionals
When a Medical Skin Condition Affects the Way you Look; A Guide to Managing Your Future
Facing Disfigurement with Confidence
Cross Stitch: A Guide to Creativity and Success for Beginners
Courses written include:
Mental Health and Social Work
Counselling Skills
Understanding and Responding to Substance Misuse
Journalling for Personal Development
Guided Imagery
Stress Management
Current work:
Tutor: Courses associated with Creative Writing, Counselling Skills, Psychology,
Holistic Therapy
Trainer (Skills for Seeing): Macular Society
Reviewer of Books/Information: Macmillan Cancer Support and Lymphoma Action
Research Networks: Alzheimer's Society, Parkinson's UK and MS Society.
Fundraiser: Royal Society for the Protection of Birds (RSPB)
Facilitator of online Living Well groups, MS Society
Guided Imagery Facilitator
Coordinator (Delaware & Tennessee) Human Writes
Certified Hypnotherapist and Hypnotension Practitioner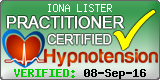 CLICK ON ANY OF THE LINKS BELOW